The Main Reasons to Give Birth in Miami
Many women fly to America to give birth. This is due to the high level of medical facilities, the latest technology and friendliness of staff. Also, future mom and dad want to give their child the rights and opportunities that US citizenship have. Parents identify different reasons to give birth to children only in Miami. To get benefits for their babies in the future, giving them as many chances and any privileges in life as possible, mothers are ready for anything. They are not even afraid of a long flight and an unfamiliar country. Miami is becoming a popular place for childbirth among the people of all countries for the following reasons:
High-quality medicine, due to modern equipment and highly qualified medical staff. Obstetricians and gynecologists prefer natural delivery. The rights of clients of hospitals have a high legislative level of protection, which eliminates the manifestation of medical negligence. Patients are guaranteed the secrecy of the treatment history.
Great climate for pregnant women. Miami has a tropical climate. Summer is hot and humid and winter is mild. Temperature ranges between 17 - 27 degrees in winter and 27 - 35 degrees in summer. Especially in the period between September and May, the weather is perfect and comfortable days are neither too hot nor too cold. We are sure that you will have a pleasant time in a clean and abundant oxygen city, Miami. The water of the ocean is suitable for swimming in any season, which provides future mothers with safe exercise. Warm weather is observed all year round, so women do not have to wear outerwear and bulky shoes. Fresh air will be useful for newborns in the first weeks of their life.
- Enjoy the white sands of South Beach.
- Eat tropical fruits toward the cool ocean in Ocean Drive.
- Meet 2000 kinds of tropical animals in Miami Metro Zoo.
- Visit the Vizcaya Museum and Gardens in Coconut Groove.
- Watch one of the impressive shows of the Miami City Ballet on South Beach.
- Bal Harbor, Design District and Lincoln Road Shops are fascinating places where fashion designs are created and sold. You can find world-famous brands here in different design boutiques.
- Discounts in the Outlet shopping centers where you can find everything you want at affordable prices.
- Miami is one of the world's leading performing arts centers. Actor's Playhouse, Jackie Gleason Theater and Coconut Grove Theater are a few examples of Miami's great theater world. Actors Playhouse, located in the Miracle Theater, hosts professional performances for adults and children.
Pricing differs from other US cities. To stay in Miami you need 1.5 thousand dollars. You can rent an apartment for 4 months for 2 thousand dollars. Documentation process of newborn requires an extra thousand dollars. It is cheaper than in some local clinics and other US cities. Patients receive high level medical care and positive emotions from visiting a beautiful city on the beach of the ocean.
Born in Miami (as in other cities in America), baby receives citizenship. This gives them the right to study in higher educational institutions of the country for free or cheaper than foreigners also work there. Reaching the age of 21, a child can help parents become US citizens.
Popularity among celebrities and wealthy women. Demand among future mothers for childbirth increases the quality of the services provided.
Moms go not only to give birth in Miami, but also just enjoy the view of the ocean, beautiful nature, mild climate, shopping and change of scenery, relax before the upcoming motherhood, leaving all the worries and problems in their native country.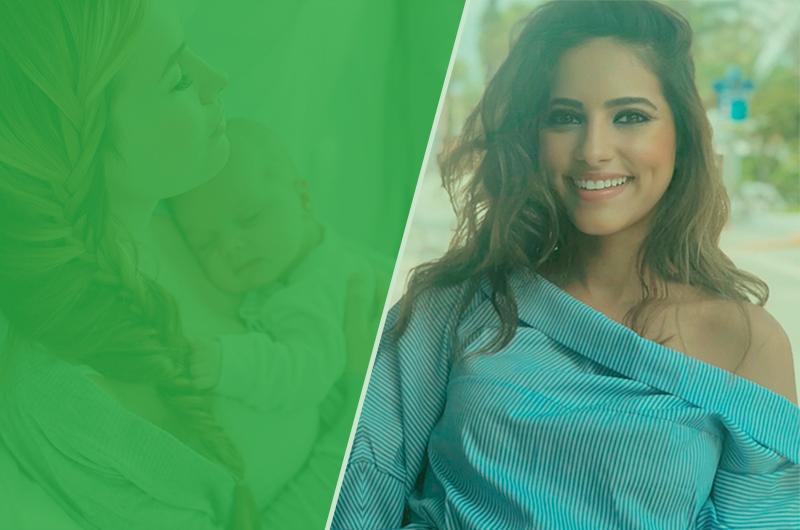 Rhazes Global organizes flight preparation, documents, house rental, and so on which help women, without worrying, enjoy pregnancy. Our difference – availabiity of America, Britain and Turkey based specially trained certified professional birth coach who is with you during the most important period of your life. Our birth coach (Doula) Tuğçe Atakan provides birth coaching services for all families and counseling to them about breastfeeding and baby care, also pre and post-delivery preparatory parts of training.
What is a Birth Coach (doula) service: you meet 4 times face to face during your pregnancy in order to define your needs and priorities and know your worries or fears which will help us to work together in the best way. Our birth coach teaches you birth techniques, breastfeeding tips, pregnancy pilates, breathing exercises, meditation, researching and choosing aromatherapy oils that can be used during birth, etc.
Experince is the most important part in your decision of birth in America. Even the most important thing to consider is really experience. Rhazes Global - Birth in America Team and Birth Coach in America with its high experience in this field will be with you from the beginning till the end!