About Hospital
Koç University Hospital started functioning as a research and training hospital in September, 2014. In a short period of time, hospital has greatly increased its capacity, for 2016 there were 404 single inpatient rooms and 73 intensive care units from which 111 are pediatric. Up to 5000 operations have been performed with state of the art equipped, 13 operating and 14 intervention rooms. Roughly 6000 inpatients and 65000 outpatients received their treatment in Koç University Hospital all through 2016, from which more than 1600 were international patients.
The health Sciences campus which expands on over 220.000 square meters combines research laboratories and Advanced Learning Center, including medicine and nursing schools. The health Sciences campus is committed to contributing to the formation of qualified healthcare professionals in the corresponding sector with its North American standards based team and innovative approaches.
Koç University
Established in 1993 as a non-profit private university in Istanbul, Turkey, Koç University makes every effort to be a superior center that successfully provides world-class education for its students. What is achieved by permanent research, in order to create new knowledge and approaches, practicing it for the benefit of society and developing social responsibility and high ethical standards among students.
Vehbi Koç Foundation
The Vehbi Koç Foundation has been setting a new standard of perfection in philanthropy since its establishment in 1969. The foundation is driven by its aim to meet the fundamental needs of life of Turkish people, through fostering education, health, and cultural heritage. Its accomplishments include the establishment of a world-class hospital, museums that conserve and showcase Turkish heritage and elite educational institutions at all levels. striving for the education of youth was the great passion of Vehbi Koç's, in his words, "As we look around us now, we see that nations of the modern world are making rapid progress in all areas of science and are moving for new outer space developments. In order to close the gap and prepare for the future, we ought to educate our young people in the best possible way".
The Foundation's administration started an intense phase of working in the early 1980s to bring to life well-funded and well-organized projects. Experience showed that it is as important to maintain an artwork alive as to create that artwork. Thus, the foundation would assume responsibility for the management of the premises it developed by preparing to the last detail, to maintain the highest level of quality of services provided by these institutions. It would serve community as a model with its institutions which has become a centers of perfection. Nowadays, those institutions continue their research striving to shed the light on the road of educational, healthcare and cultural world in turkey.
Besides this institutions, which serve the reason of its existence, Vehbi Koç Foundation offers society variety of wide-scale projects.
Through the institutions, projects and regular programs Vehbi Koç Foundation manages in the academic, healthcare and culture fields, its aim is to contribute to the rapid progress in development of Turkey by being an example of "the best" in all its activities.
Gamma Knife
Gamma Knife surgery is based on the detection of the diseased region in the head by computer-based stereotactic principles and the irradiation of this area with gamma rays obtained from 192 Cobalt sources. Although low-power rays from each origin do not damage the brain, high radiation effect concentrations are observed in locations where 192 rays are focused. Patients are given care without bleeding or surgery (in its traditional meaning). This procedure excludes the need of ICU, lasts a few hours and doesn't keep patients from their daily lives.
How does Gamma Knife work?
Stereotactic radiosurgery works by damaging the genetic material (DNA) of the tumor cells, they lose the ability to grow and divide what causes their death over the time and tumor growth blockage as well. In most cases, after treatment there is a gradual reduction in the size of targeted tumors. In vein glomus (AVM) treatment thickening and gradual blockage of unusually wide veins are caused by Gamma knife. The whole process takes up to 3 years. As malignant tumors and metastases are characterized by rapid growth the effect of treatment is seen in a few months.
Which diseases can be treated with Gamma Knife?
Gamma knife has been used to treat several diseases since 1968. According to 2017 statistics, more than 1 million patients with various brain diseases benefited from Gamma Knife surgery.
Gamma Knife can be used for the following:
Benign Tumors:
Meningioma
Hypophysis tumors
Vestibular Schwannoma (audio – balance nerve tumor)
Trigeminal Schwannoma
Hemangioblastoma
Pineal region tumors
Craniopharyngioma
Glomus jugulare tumors
Chordoma
Vascular Disorders:
Arteriovenous malformation (AVM – vein glomus in brain)
Cavernomas
Functional Diseases:
Movement Disorders:
Tremor (Tremor due to Parkinson's)
Essential tremor
Malignant tumors:
Metastasis
Uveal melanoma
Some glial tumors
Hemangiopericytoma
Nasopharyngeal carcinoma
Gamma Knife treatment also can be used for deeply located brain tumors, people who are not suitable for general anesthesia, who cannot bear surgical intervention or who does not support open surgery. Please consider that decision to use Gamma Knife is up to the physician.
Urology
Our Urology Service Line is recognized for their excellence in patient care. From common urological conditions to complex surgical cases, Urology and Nephrology specialists work closely for providing compassionate and expert medical care with the most advanced technology and treatment. Our highly-experienced team will work with you for determining the source of your symptoms and building a treatment plan.
Our Urology department is known for its high-quality patient care. Urologists and nephrologists work closely together starting from common urological problems to difficult surgical cases in order to determine the reason for your symptoms and build a recovery plan, providing compassionate and effective medical care with the help of the latest technologies.
Our advanced procedures/services include:
Overactive Bladder
Urinary Incontinence
Urinary Tract Infections
Erectile Dysfunction
Male Infertility and Andrology
Urinary Tract Stones
Kidney Diseases
Renal Failure
Urologic Cancers (Cancers of the bladder, kidney, prostate, testicles)
Prostate Cancer
Benign Prostate Hypertrophy (BPH)
Pelvic Organ Prolapse
Pediatric Urology
Renal Transplantation
Adrenal Diseases and Masses
Aging Male
We offer Minimally Invasive Surgery, Laparoscopic and Robotic Surgery, Green Light Laser Surgery as well as Bladder Ultrasound, Urodynamy, Cystoscopy, Urodynamic Evaluation, Ultrasound Lithotripsy Prostate-Specific Antigen (PSA) test.
Comprehensive Cancer Program
Consisted of specialized physicians, cancer nurses, psycho-oncologists and patient care coordinators our comprehensive cancer program is working in order to provide superior care to our patients and their families in a loving and stress-free environment.
From the earliest stages of cancer to the remission, our services focus on the patient's needs.
Patient care quality
Patient coordinators and nurse navigators
Family-oriented treatment
Interdisciplinary Tumor Boards
Screening and surveillance for the early detection;
Upper GI endoscopy
Colonoscopy
Virtual colonoscopy
Capsule endoscopy
Breast cancer screenings
Multidimensional Integrated Individualized Treatment
Tumor board meetings, to discuss and build every cancer patient's treatment plan are held weekly in our hospitals.
Our Tumor Boards work as a consilium reviewing and discussing every cancer case with physicians and caregivers as well everyone who is involved in the management of the case sharing their thoughts and making recommendations. Conclusive treatment options are presented to the patient and analyzed till the minimal details after the Tumor Board meeting.
Breast Cancer Tumor Board
Lung Cancer Tumor Board
Gastrointestinal Malignancies Tumor Board
Hematological Malignancies Tumor Board
Urological Cancers Tumor Board (Prostate Cancer)
Endocrine Tumor Board (Thyroid Cancer)
Neuro-Oncology Tumor Board (Brain Tumor)
Gynecological Cancers Tumor Board
Cutaneous Tumor Board
Sarcoma Tumor Board
Patient Coordinators and Nurse Navigators
Our patient coordinators and coordinator nurses support patients during the whole process. By contacting them prior to their appointments, being by their side before and after inspection, arranging tests, consultations and additional appointments when needed.
Family-Oriented Treatment
We do our best to avoid patient's family undergoing difficulties that might occur during treatment in oversees, the support we provide expands from guidance through insurance policy issues to psychological help.
Survivorship
Our survivorship program offers wide range of services at any stage of treatment. Patients with their families and caregivers join survivorship program to access support groups, educational publications, art studios and variety of social activities.
Chemo Unit
When it comes to chemotherapy, welcoming environment is really important. Our specially designed chemotherapy unit provides patients with comfortable environment, high qualified, caring and dedicated nurses and pharmacists who take care of medication management for our chemotherapy patients.
Intensive Care Unit
Radiation Oncology
There is the first, outside the U.S MD Anderson radiation treatment center at American Hospital which fully repeats the institutions protocols and standards delivered by Houston-trained caregivers. To make sure we create environment in which all procedures are identical to those in Houston all cases are evaluated and discussed with doctors at the main campus.
Cardiovascular
Our multidisciplinary cardiovascular program "Living Heart" brings together highly-qualified professionals from the departments of Cardiology, Cardiac Surgery and Vascular Surgery.
Skilled and caring team of "living heart" program is staffed with board certified cardiologists, invasive cardiologists and cardiac surgeons who are authors of variety of editorial pieces about innovative approaches and techniques in their fields, along with, cardiac intensive care physicians and nurses, vascular surgeons, echo cardiographers, cardiac anesthesiologists, radiologists, nuclear medicine physicians, medical assistants and technicians.
Teamwork, state-of-the-art technologies used by the hospital, smart start-ups and carefully designed flows are the key points of our success in achieving highest quality care.
Through our "living heart" program we provide following services:
Noninvasive cardiology diagnostic center
Advanced integrated cardiovascular imaging
Interventional hybrid cardiac catheterization laboratory
Interventional valvular heart disease program
Cardiac surgery facilities
Cardiovascular intensive care units
Cardiac critical care units
Telemetry nursing units and inpatient ward
Cardiac rehabilitation program
Arterial and venous disorders vascular surgery unit
Neuroscience
Through coordinating with different fields, Neuroscience Service Line aims filling the gap between therapeutic and surgical treatment methods.
Combining departments of Psychology, Psychiatry, Neurology and Neurosurgery Neuroscience Service Line provides innovative and minimally invasive treatment methods for the nerve damage in brain, spinal cord or at the periphery. Our highly-qualified staff is passionate to sustain and enhance quality of patients' lives.
Organ Transplantation Center
Organ transplantation is highly demanded worldwide. Koç University Hospital provides highest quality, corresponding to advanced world-class medical care standards. Head of Koç University Hospital Organ Transplantation Center, Professor Münci Kalayoğlu is world-renowned transplant surgeon, M.D. Dr. Kalayoğlu, former head of the Liver Transplant Centre of the Wisconsin University Medical School, is acknowledged as one of 20 most innovative pediatric surgeons of our time.
Kidney, liver and pancreas transplant operations are performed at Koç University Hospital Organ Transplantation Center under the guidance of Professor Burak Koçak, M.D. and assistant Professor Burak Koçak, M.D. Pediatric Organ Transplantation Program at Koç University Hospital offers liver and kidney transplantations.
When it comes to transplantation it's crucial to choose the right center. Organ transplantation is a complex process and besides operation consists of pre and post-transplant procedures which require multidisciplinary care, accordingly upper level pre and post operation and intensive care units, imaging services, laboratory and operating rooms. Koç University Hospital Organ Transplantation Center high success rate is a result of highly experienced and devoted organ transplant team and the latest technologies our hospital I equipped with.
Koç University Hospital Organ Transplantation Center provides following procedures:
Simultaneous kidney, liver and pancreas transplantation
Donor kidney removal through laparoscopic technique (intervention through belly button) or robot assisted technique
Pediatric kidney and liver transplantation (simultaneously or separately)
Koç University Hospital Organ Transplantation Center works with the first EFI accredited immunology laboratory of Turkey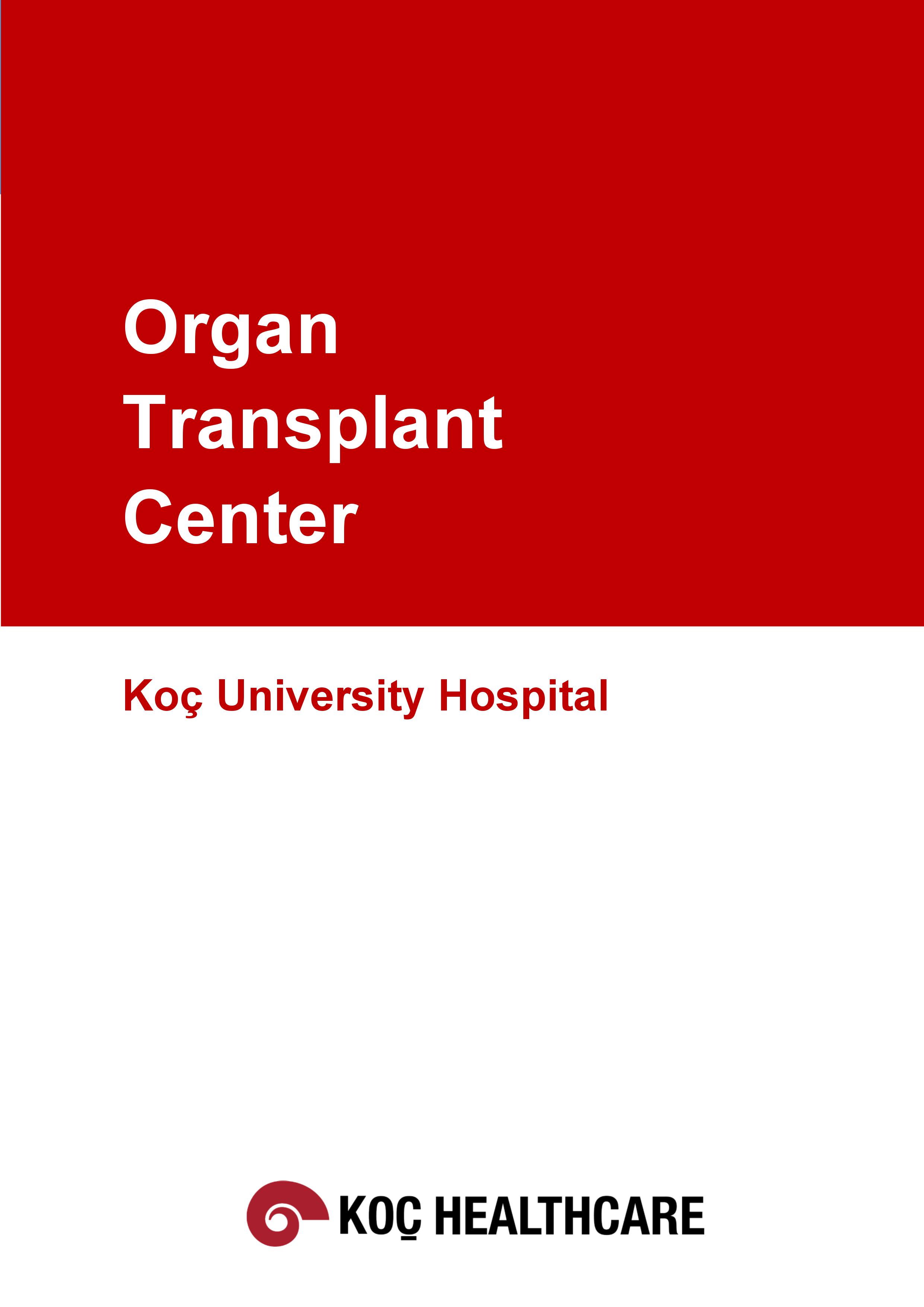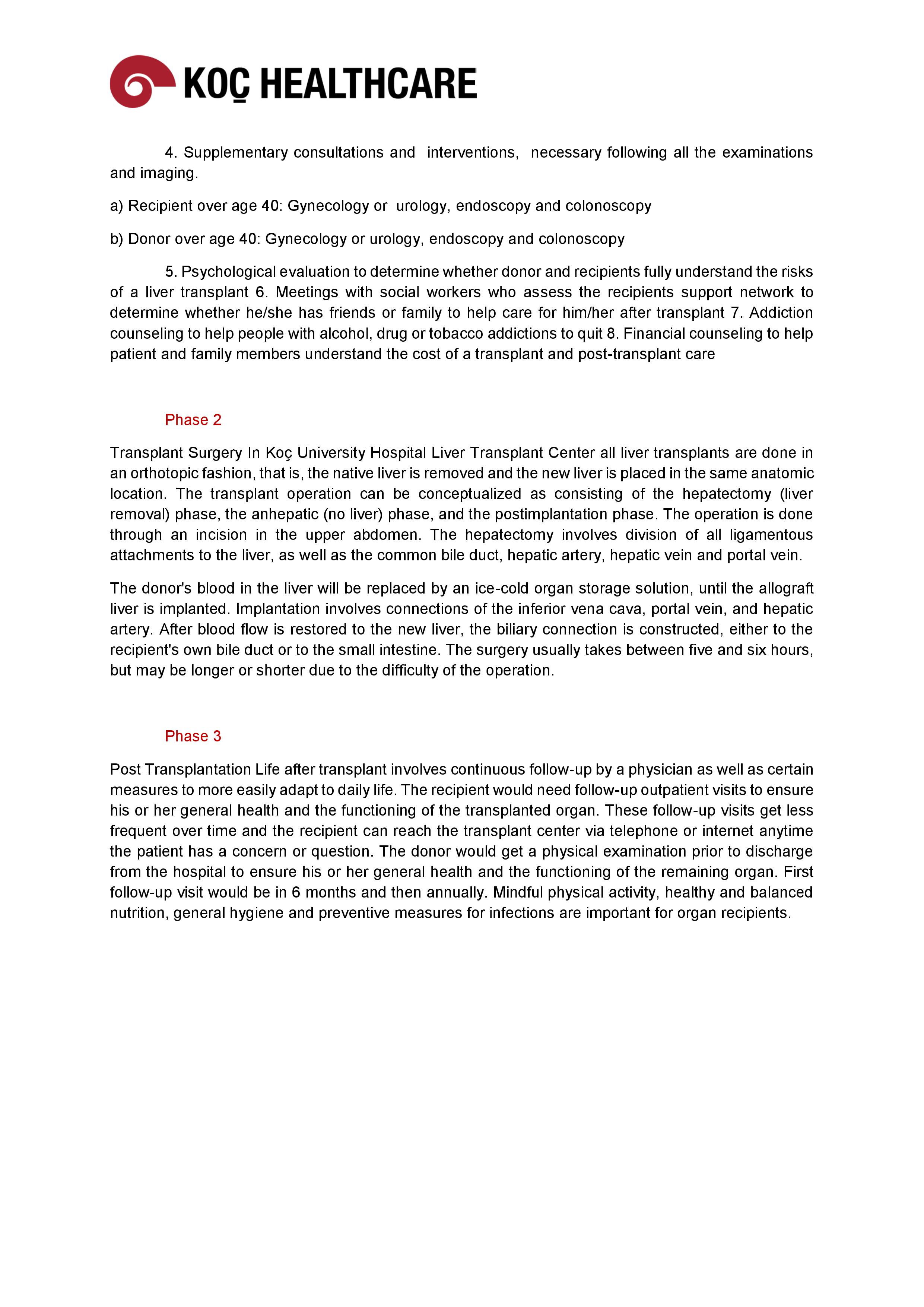 Bone Marrow Transplantation Unit
Usually called stem cell transplantation, bone marrow transplantation is frequently a treatment for leukemia, multiple myeloma and lymphoma, certain types of cancer, as well as types of hereditary anemia, hereditary metabolic diseases and immunodeficiency syndromes. Highly experienced transplantation team with the help of ideal environment does a great deal of work in order to successfully complete the intensive treatment process.
Bone marrow transplantation unit at Koç University Hospital started receiving patients in late 2016 in the framework of our Comprehensive Cancer Program. Consisted of HEPA-filtered air-locked 14 single rooms (with annual capacity of 120 patients) and international standard laboratories, leaded by three world renowned academics Koç University Hospital bone transplantation unit has proven to be our newest center of perfection .
Adult Congenital Heart Center
Cardiac surgery success in childhood age saved thousands of lives worldwide, care of those patients in adulthood is a real challenge for cardiologists. For adults, with congenital heart disease, it's hard to find doctors who are familiar to their specific anatomy and problems, as up to 40 different forms of this disease exist.
Due to new approaches in surgical and medication treatment a large number of children with CHD live to adulthood, besides, sometimes, minor congenital defects are only diagnosed when you're an adult. In the United States, up to 20,000 people with CHD reach adulthood every year.
Most adults with CHD can lead full and active lives, while in some cases, heart defect related life-long problems such as abnormal heart rhythms, heart failure or worsening of previously performed heart repair, are present.
You can get comprehensive care, detection of problems at earliest stage possible, appropriate treatment for preventing complications and heart defect repair at Koç Healthcare Adult Congenital Heart Disease Center for as active and fulfilled life as possible.
Our team, completed of adult and pediatric cardiologists, electro-physiologists, cardiothoracic surgeons and intensive-care experts specializes in:
A full range of imaging techniques and diagnostic procedures for detecting congenital heart defects
Interventional catheter based procedures for treating heart defects and electrophysiology abnormalities
Surgical operations including congenital heart surgery for treating complex congenital defects
The Koç Healthcare Congenital Heart Disease Center provides multidisciplinary care that meets all the needs of our adult patients who has congenital heart disease.
Our cardiac program physicians, specifically trained in adult congenital heart disease are specialized in:
Echocardiography
Fetal echocardiography
Interventional cardiac catheterization
Interventional electrophysiology
Pulmonary hypertension
Complex congenital heart surgery
Cardiac transplantation
Additional Services
TV in the room
Medical records transfer
Interpreter services
Airport pickup
Flight booking
Free Wifi
Private rooms for patients available
Parking available
Nursery / Nanny services
Laundry
Rehabilitation
Personal assistance / Concierge
Hotel booking
Phone in the room
Special dietary requests accepted
Family accommodation
Beauty salon
Foreign currency exchange office
Dry cleaning
Restaurante
Pharmacy
Requirements For Admission
Payment Methods

Cash - Credit cards - Bank account

Patient's Age

Any

Documents Language

The hospital is ready to study medical records in the following languages:

English - French - Turkish - Russian - Romanian

Transfer

Airport to Hospital Free

Hospital to Airport Free

Translator

English - Russian - Persian - Georgian - Arabic Free

Accommodation

Hotel (apartments) near the hospital, billed daily $50 - $100
Add Review
Please login to post a review!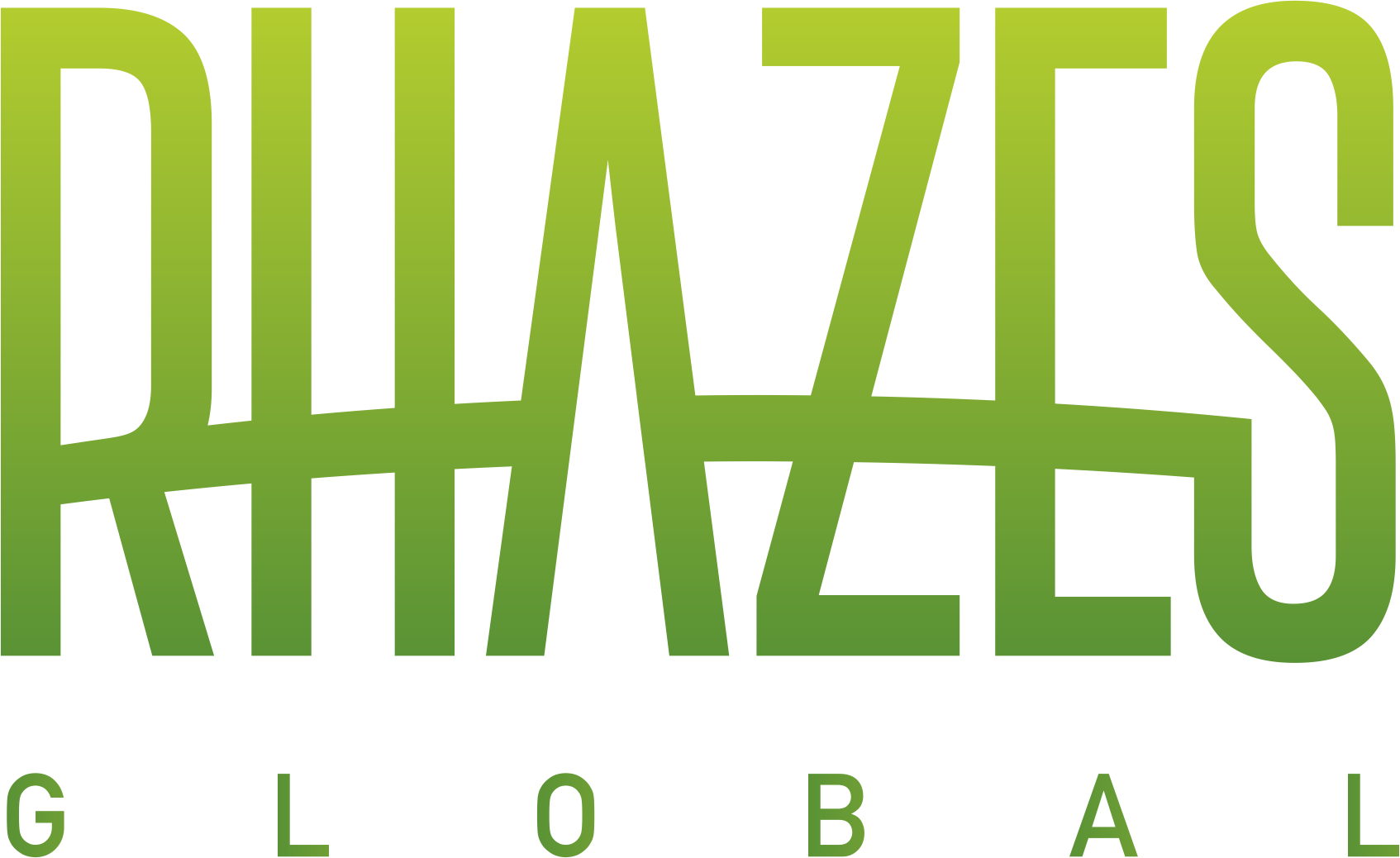 Hospital and Doctor Search

FREE